We teach your family benevolent leadership - no, you don't have to be a bully to get your dog to do what you want. Being calm and patient will help you communicate with your dog in a way he can understand.
We help you work with your dog's unique personality and use training to build a bond based on trust and respect.
Our approach uses truly gentle, non-aggressive techniques and positive reinforcement. We offer practical training that covers real-life situations and environments.
Positive reinforcement is defined as adding something valuable (such as play, praise, food, toys) that will increase the probability that a response will occur again. For example, when you call your dog and he comes, you reward with play, praise or food.
Why use positive reinforcement?
It teaches your dog what you want instead of punishing what you don't want.
It makes training more enjoyable for humans and dogs.
It makes your dog want to learn. Dogs are not afraid to offer new behaviors and attempt to learn new things.
It builds your relationship with your dog.
Everyone can do it; you don't have to be a linebacker.
Dogs, like people, do not learn when they are in pain or afraid.
So, when the dog does what you ask, you praise and reward with something of value. The valuable item can be food, praise, play, toys and even attention. You must know what is valuable to your dog!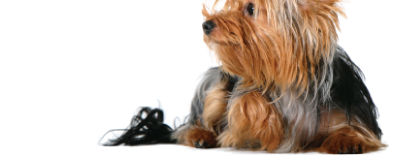 Classroom training sessions consist of six 55-minute sessions and have a limit of nine dogs per class. Two instructors are available to ensure individual attention. For safety, we do not allow children younger than 5 to attend class. An adult must accompany anyone younger than 18.
Click here for class descriptions.
Private training sessions are available for 30- or 60-minute lessons. Our experienced instructors will be able to customize the training to meet your specific needs.
In-home training sessions are available in 60- or 90-minute lessons. Our staff will be happy to come to your home for a private training session customized to meet your specific needs.
Our behavior consultant is available to help pets with separation anxiety, aggression, leadership problems and other issues. Sara will create and help you implement a behavior modification program suited for your specific needs. All behavior appointments meet at the Naperville/Plainfield location.