Training with Terry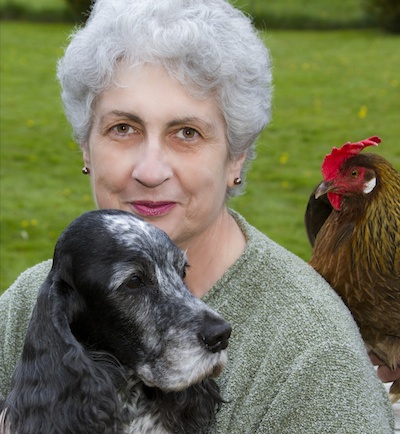 ORIENTATION & HEAD START LESSONS
For years we have been putting untrained dogs and untrained owners together in obedience class and trying to accomplish something. By the time owners "get the hang of it" much frustration can occur - for the dogs, the owners AND the instructor! Legacy's actual two-hour orientation is presented with power point slides, videos, demonstrations, games and role playing. The orientation includes taking a profile of the client and dog, how to customize their program while still staying within your curriculum, and how to effectively help the client with existing behavior problems. The students are given ten or more do-no-harm homework exercises for their dogs the components are selected on the basis of the profile. These head start lessons reduce stress and increase success when the dog starts attending class. This presentation includes The Toolbox and L.E.A.D. (Leadership Education for Anyone with a Dog) formerly known as How to ALPHAbetize Yourself. The second orientation model shows how to use week one as a people only session and week two as a low impact session which includes the dogs. I'll mock up the first couple of lessons with dogs and show how I quiet the noisy ones, how I establish leadership and how to reduce handler stress. I'll show how to teach the dogs, without gray areas, yes, this is the behavior I want from, sorry; that's not right. Most important, we'll go over strategies to make sure the students achieve immediate and frequent success in training their dogs.
USE OF GENTLE LEADER HEADCOLLAR
Power steering! A bridge over troubled waters. There are few short cuts in dog training, but these devices are the most revolutionary advances in dog training equipment in recent history. The often overlooked details of fitting and teaching the dog to accept the Gentle Leader are explained. Applications for dealing with problem behavior is included and tips for weaning dogs off the equipment will be shared.
IDENTIFYING & REDUCING STRESS IN DOGS
This PowerPoint and video presentation will help pet owners detect the early warning signs of stress in three common pet dog situations: social interactions, training exercises and staying home alone. The traffic light and sliding board analogies can help instructors evaluate and manage dogs in class. Ideas will be shared on reducing inappropriate stress. There will be an overview of "calming signals" as defined by Turid Rugaas of Norway.
LATERAL THINKING - Wear A Different Hat
This is the seminar everyone is talking about. Brought out officially at the National Association of Dog Obedience Instructors conference in 1996, I have taken concepts I've learned at lateral thinking workshops and adapted them for our use for canine behavior problems. Based on the work of corporate problem solver Edward DeBono, Ph.D, MD, I'll lead exercises to help break us out of the usual rut and switch gears to a new awareness of our own creativity. We'll work through real case histories to come up with brand new ideas for old problems. This segment is best if done with the Toolbox.
CRITICAL THINKING
Which is right for you? As in Lateral Thinking, the Critical Thinking techniques are adapted from industry. Gathering facts, evaluating promotional information, asking the right questions, making decisions.
KIDS AND KANINES
During my time as Program Coordinator at the College of Veterinary Medicine at Washington State University, I wrote a program for the People-Pet Partnership entitled Prevent A Bite. It's in wide use around the USA. It's been translated into at least five languages and adapted with good results in several countries. KIDS AND KANINES goes beyond teaching children appropriate interactions with dogs. It starts at the beginning with getting your dog used to the idea of a new baby and ways to bring both human and canine youngsters up in peaceful coexistence. Several appropriate dog and kid games are explained and demonstrated.