Allie Bender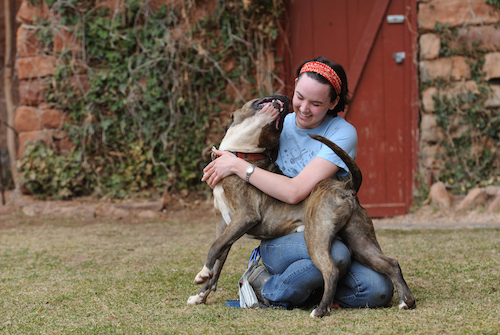 Allie Bender is the owner and lead behavior consultant for Pet Harmony Animal Behavior & Training and a behavior consultant for Narnia Pet Behavior & Training and A Sound Beginning. Allie is a national speaker, published writer, and an animal welfare advocate. She has been working with rescue groups and shelters since 2006 in various capacities, including founding a student-run organization to aid local shelters with fundraising, supplying volunteers, and providing education to the public about animal shelter issues.
Allie graduated summa cum laude with a bachelor's degree in animal science from Iowa State University. During her education, Allie spearheaded a research study exploring the effects of enrichment on stereotypical behavior in shelter dogs. Allie started dog training professionally in 2012 and by 2015 became the lead dog behavior consultant at Best Friends Animal Society, the largest no-kill animal sanctuary in the nation. Here she had the opportunity to work with dogs and cats with serious behavior challenges as well as speak at national conferences, write for the Best Friends magazine, and make TV and commercial appearances.
Allie is now back in her Illinois hometown to help owned and homeless animals alike with behavior challenges. She is a certified professional dog trainer- knowledge assessed (CPDT-KA), a shelter behavior affiliate (SBA) through the International Association of Animal Behavior Consultants, and an Association of Professional Dog Trainers (APDT) Canine Life and Social Skills (C.L.A.S.S.) evaluator, and is certified by TAGteach at the primary level.